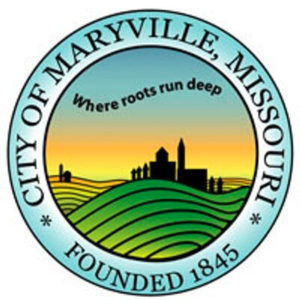 The Maryville City Council may place a tax question on the November 8 ballot. A simple majority would be needed to pass the proposal which would raise $215,000 annually from Maryville hotel guests.
The five percent lodging tax would be placed on occupants of Maryville's 249 hotel rooms and cabins. The current occupancy rate is approximately 70 percent, according to Maryville City Manager Greg McDanel. The new Boulders Inn and Suites located at Mozingo Lake Recreation Park would be included in the tax.
Money garnered from the annual tax would be used for two functions. The majority of the funds, $150,000 annually, would be used in partnership with Northwest Missouri State University in the construction and operation of a 137,250 square foot Northwest Multipurpose Complex (NMC). The NMC would be located south of the baseball field and west of the tailgating parking lot. The $20 million structure would include a 100-yard football field and 300-meter, six-lane competition track with bleacher seating for 500. Two indoor softball diamonds would allow tournaments throughout the seasons and an indoor gathering space could potentially host functions such as university and high school commencements.
The remaining facility costs would be paid by the university, private donors and community support. Architecture and engineering plans should be complete in December. Construction bidding begins spring 2017, with building completion in 2018.
Facility operations will be managed by a team of city and university representatives.
The NMC represents the largest public-private partnership in Northwest's history and one of the largest projects in the region.
The remainder of the annual tax monies, $65,000, would be used for community events, marketing, tourism and economic development.