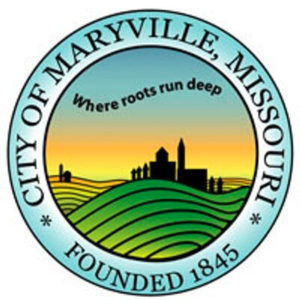 The Maryville City Council considered placing a bed tax on the November 8 ballot during the August 8 meeting. The proposed bed tax would be a five percent tax on all lodging rooms in Maryville.
The money generated would help Northwest Missouri State University fund a $20 million multipurpose complex. Council members will vote at the August 22 meeting to place the tax on the November ballot.
In other business, Citizen Linda Lajack addressed council members with concerns about local noise levels. She proposed the council create a noise ordinance with quiet hours between 9 pm and 7 am. She passed out copies of the Gainsville, FL, ordinance as a reference. No action was taken.
Citizen Paul Thompson requested permission to park his Grill Sergeant BBQ mobile food truck on public property. Thompson wanted permission to continuously relocate on public property without being tied to a specific location. The council granted his approval for city property including the downtown area. They stated he needed to ask the Maryville Parks and Recreation board for permission to set up on park property and gain permission from the Mozingo Advisory Board before selling food at Mozingo.
Loch Sand and Construction Company, Maryville, was awarded the $41,470 bid for concrete work at the water sewer maintenance facility. The bid came in over the budgeted $30,000. Because the city previously saved more than $15,000 on the water tower inspection project, the council voted to apply that money to the concrete project.
The council approved switching city employees' dental insurance to Delta Dental. Delta Dental offers double the current number of approved providers and orthodontics for the same price as the current provider.
City staff and their insurance broker are in negotiations about a proposed health insurance cost increase. City staff will report at the next meeting.
City Assistant Manager Ryan Heiland gave a conference center construction update. Earth and rock work are finished in the lower parking lot and driveway. Sewer line installation has begun. The conference center bid package has been finalized and will soon be released.
Pavement removal at the Northwest Missouri Regional Airport is nearly complete. Concrete work begins September 1.
City Manager Greg McDanel provided the following in his report:
•The substandard house on 1302 East 4th Street was demolished August 4.
•On July 26 the city council created six short-term goals for creating the 2016-2017 budget.
•Staff is working with Oak Pointe Assisted Living & Memory Care staff and the Public Water Supply District to complete the purchase of water service territory.
Save